HarmonicaYoga™
I've been developing this program for a number of years, due to my interest, since graduate school, in yoga and meditation-based methods for enhancing mental health and reducing stress.
It is consistent with traditional yoga theory, but it's accessible for people who have no yoga — or musical — background.
HarmonicaYoga™ Eagle Asana, by More Advanced Students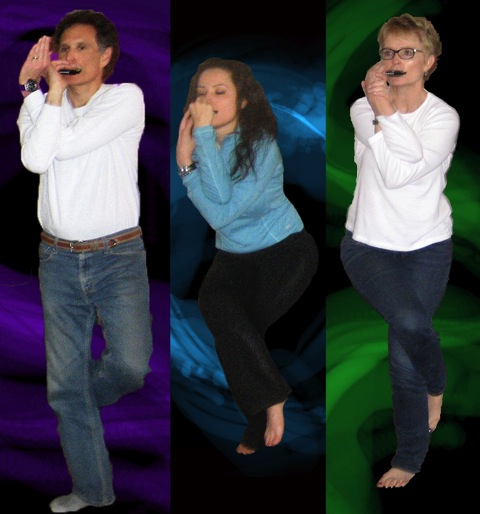 If you are interested in this topic, please visit
www.harmonicayoga.com
for much more information, and also check out the page about my upcoming
workshop
...
HarmonicaYoga™ Shavasana Circle — Easy Enough for Anybody!